Coming September 1st, 2021, "Batteries Not Included" is the inaugural book in the Nick Harding series.
Nick is a Sydney-based PI trying to eke out a career after fifteen boring years in the Financial Crimes division of the Australian Federal Police.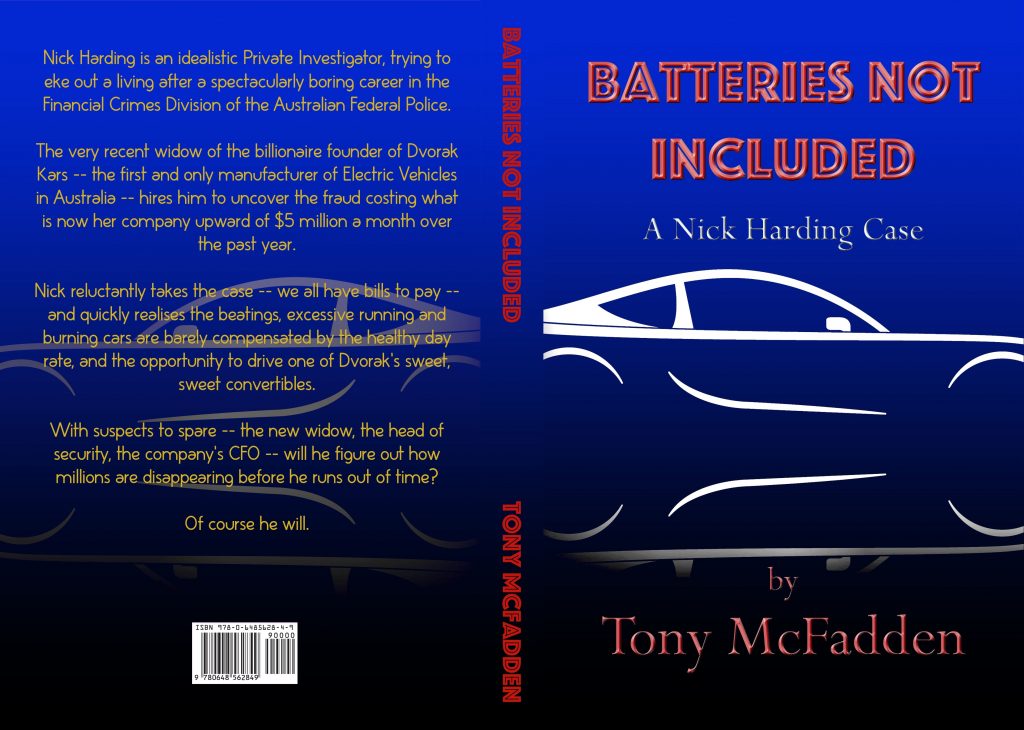 "Batteries Not Included" will be available as both eBook and trade paperback at all of your favourite e-tailers.
And check our publisher's page on Netgalley in August to get your hands on an early review copy.